Journal
How to bring Feng Shui into your bathroom
Jun 2023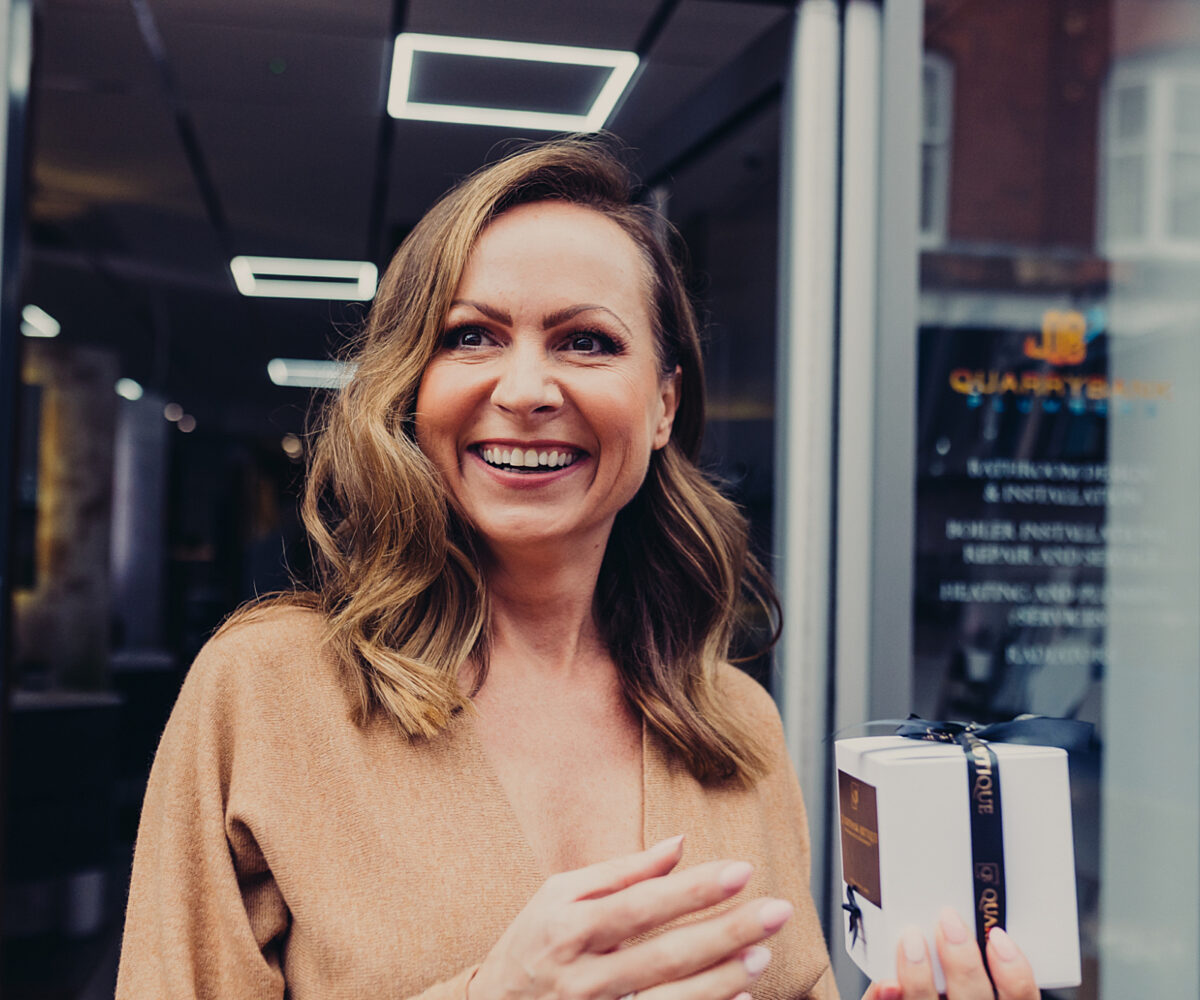 If you're interested in the world of interiors, then chances are you've heard of Feng Shui before - but do you know how it can help with the design of your bathroom? We spoke with Kora Hume, Director at Quarrybank Boutique Bathrooms, to learn more about how this practice has influenced her vision in the bathroom space and how it can easily be applied in your home.
What was it that initially drew you to learning more about Feng Shui?
In May this year, I attended a leadership spiritual retreat in Transylvania. The retreat's programme was based on five elements (water, fire, earth, air, ether) and balancing their energy. On my return, I thought I would love to include more balance and wellness into our bathroom designs. I thought if it can be applied to your body, then it can be applied to your environment too. I began the research and found that Feng Shui can also be implemented in bathrooms. I thought it was an innovative and attractive idea as the bathroom, energetically, is an unfavourable place in any building, so applying Feng Shui could really help households.

For those who may know nothing of Feng Shui, what does it mean and how can it be applied in the home?
Feng Shui is an ancient Chinese tradition of organising living spaces which allows the good energy ("CHI") to flow easily. By letting in Chi, and balancing the five elements for harmony (fire, water, earth, wood and metal), you can significantly improve your health, wealth and general wellbeing.

How can the bathroom in particular be influenced by Feng Shui practices?
The bathroom is one of the most important rooms in the house yet often the last one to be invested in. From a Feng Shui point of view, the bathroom drains the household's energy, the negative and also the positive one. Ensuring that certain rules are applied to the design in order to retain and amplify the positive energy, can really change your life. I practise that in my own home and it works!
What would be your top tips for bringing a better balance of harmony into the bathroom?
I believe that everyone is different so for me it is really important to get to know the person first before making any suggestions, but generally, I love to bring in earthy elements and colours, wood effect tiles, rusty reds and nature patterns. And I am a huge fan of curved edged furniture, organic shaped mirrors and freestanding baths as they bring in feminine energy in often, very masculine bathrooms.
As the owner of a beautiful showroom, do you believe an application of Feng Shui practices can enhance the customer's experience?
Oh, absolutely. I strongly believe that where we are located, in the heart of Cheshire, there could be a huge demand for implementing good energy flow into bathroom designs as our customers are already quite focused on their wellbeing.
Plus the idea is so unique yet so tempting, people will be intrigued to try it out.

What do you think are the most important factors to consider when thinking about flow of energy in a showroom space?
The CHI energy comes through the door, so what we see and feel immediately after opening the door will make a huge impact on blocking or allowing the energy to flow. A clear path towards a customer service desk is a huge YES as the manager can see the "opportunities" coming in. Also, having a wall behind your back is a good practice and puts the manager in the command position. We have also tried to apply earthy tones as much as possible to balance the water element of all displays and infused the air with fragrance coming from diffusers. And of course, it is the positive attitude of people that work in our showroom that brings that extra energy for balance
How has a working knowledge of Feng Shui improved your personal balance in the home?
My home is heavily influenced by good energy flow design. I followed the do's and don'ts and it resulted in a very calm, attractive and abundant environment.
Applying practical measures, like positioning the bed away from the door for rejuvenating sleep, keeping kitchen appliances (fire element) as far from the view as possible, and arranging lounge furniture away from sharp corners, makes all the difference. And we have plants everywhere, including bathrooms, to bring earthy balance to each room.
I truly believe that my Feng Shui designs enhanced our family life as all three of us, including our 11 year old Vincent, feel very happy and life happens for us. Like everyone else, sometimes we come across obstacles, however big or small, yet somehow we navigate back to our safe and comfortable space to find joy and purpose in everything we do, and that brings us abundance, prosperity, health and happiness. I'm certain the environment we created has a huge impact on us.

You've had an amazing first year at Quarrybank Boutique – what would be the one greatest learning you've had in that time?
To remain purposeful and never cease to evolve. 

Kora is a Director at Quarrybank Boutique Bathrooms in Wilmslow, Cheshire. Have you been inspired to apply some Feng Shui practices in your home? We'd love to know!