Journal
Everything You Need To Know About The Industrial Bathroom Trend
Aug 2022
One of the most unique trends in bathroom design to come about in recent years, would have to be industrial décor. Yes, industrial décor is popular throughout the home, the trend is particularly favoured in bathroom design.

So, where does the trend come from?
Originally, they style comes from 1950s New York. At the time, people couldn't afford expensive, refurbished apartments in the city, so they looked further afield, and moved into old factories. Industrial lofts with large windows, high ceilings and open spaces.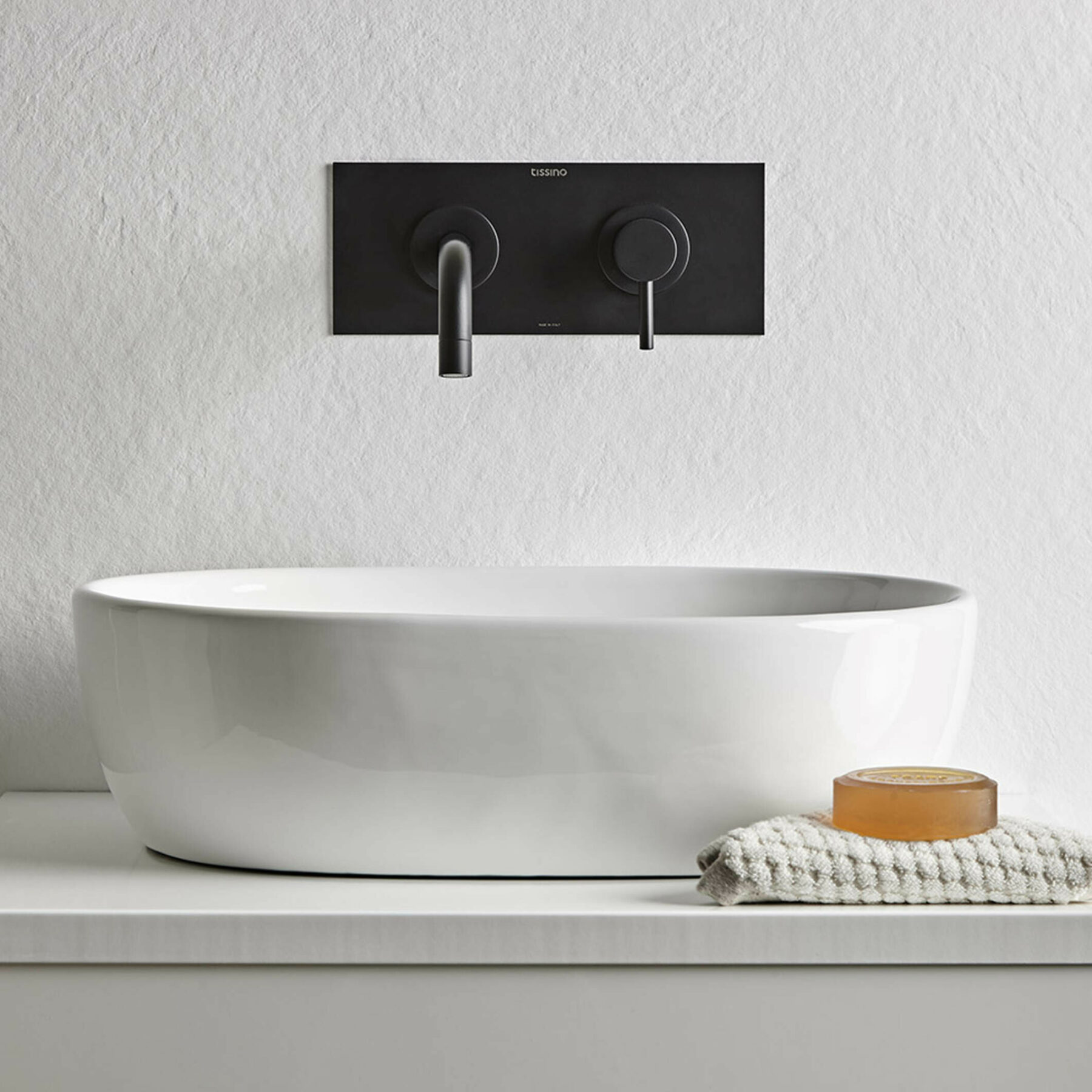 How can I use industrial décor in my bathroom?
In a modern bathroom, we can see the industrial style in elegant and minimalist designs. By showcasing bare walls, and by making use of materials like slate, like our Giorgio Natural Slate Wall Panels, marble and stone, the industrial trend is easily integrated into any bathroom design.
Using metallic or natural finishes and statement blacks, whites and greys can help undertake industrial style and offer a unique finish. The two key words to keep in mind when designing an industrial style bathroom are: sophisticated and functional.
Using furniture and with charm and character creates an understated, minimalist presence in your bathroom. Using gloss white furniture like our Mozzano Basin Unit can add a chic ambience, alternatively using matt finishes can create a more modern, contemporary finish.
Using black brassware can ensure that every element has its own grand presence and contributes to the room. Refined and elegant, our Parina Brassware adds boldness to any bathroom design.
Aside from bathroom equipment and products, decorative accents can bring the room together and create a uniquely industrial space. Warm lighting, clean cut accessories and earthy scents will create a sophisticated and aesthetic environment.